UFO Reactor 2 body armour
UFO is a company that specializes in making high quality protection for offroad riders. The UFO reactor 2 is a very popular body protection due to its unique flex system, wide range of colors and good protective properties. Suitable for both motocross and enduro riders.
Flex system
This motocross body protection has a built-in hinge system to provide the rider with maximum freedom of movement. The hinge system is located in the center of both the front and back of the body protection. With the hinge system the rider has more freedom to lean to the left and right. Additionally, the unique structure also offers a lot of freedom of movement forward and backward. This is done by attaching the protective plates to a flexible material. The result is chest and back protection that moves with the rider.
Colors
The motocross body protection is available in many different colors, so that every rider can find one that fits his style

Neck brace
The UFO reactor 2 is designed to work together with neck braces. The upper chest and back plates have a lower part where the neck brace will fall into. This results in the neck brace remaining in place and dividing the forces thought the body protection to the chest and back.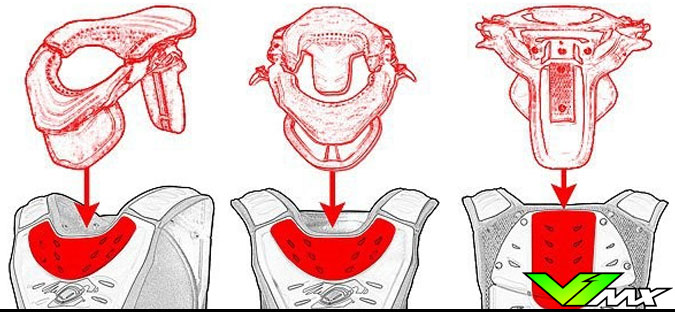 Shoulders (optional)
The UFO reactor 2 has no shoulder protection by default, because it gives the rider maximum freedom of movement. Shoulder protection can be bought separately to provide additional protection. The UFO shoulder protection can easily be mounted on the Reactor 2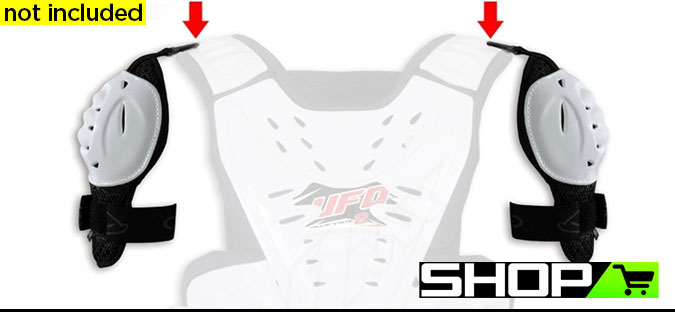 Comfort
UFO has designed the body protection to be comfortable. To achieve this, UFO has made the inside of a soft foam with moisture-wicking material. Furthermore, the reactor 2 has a new ventilation system. This consists of several ventilation holes and channels that spread the air across the body.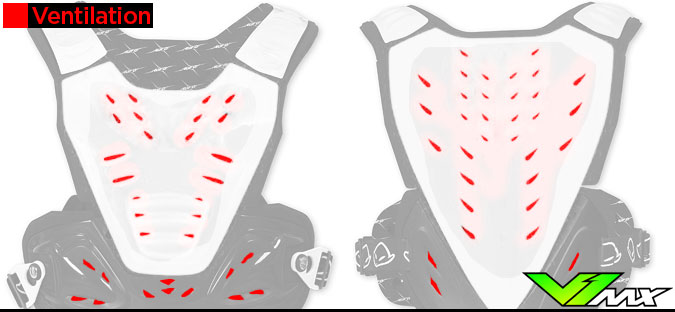 Fit
The UFO Reactor 2 body protection has a universal fit for adults. Due to the construction of hard plastic protection plates on a soft movable fabric, this motocross protection has a lot of adaptability. In addition, the straps on the side are adjustable to make a personal fit.
Features:
The UFO reactor evolution Is specifically designed for the assemblage of a Neck Brace
Extremely light and anatomically designed
Provided with a special Flex System titling both the front and the back parts when necessary, for total freedom of movement
The UFO reactor 2 is available in many different colors
One size fits all (adults)
Front protection CE Approved: Approved CE-EN14021
100% made in Italy